Bądź w kontakcie z bliskimi na Ukrainie! 💙💛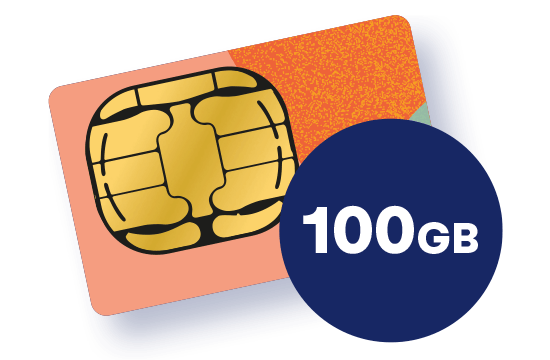 Jeśli przyjeżdżasz z Ukrainy, to możesz otrzymać bezpłatną kartę SIM ze 100 GB danych, 100 minut do Ukrainy , bezpłatnymi połączeniamy do EU, Anglii, USA i Kanady przez dwa miesiące.
Twoja karta SIM będzie gotowa do użycia, w pełni doładowana, z bezpłatnymi połączeniami do UE oraz 100 minutami do Ukrainy. Nie wymaga płatności ani umowy.
Dotyczy również Norwegii, Wielkiej Brytanii, USA i Kanady (darmowe połączenia do 35 krajów, w tym wiadomości SMS i MMS). Oferta dostępna przez 2 pierwsze miesiące tylko dla Ukraińców. Dostępne do odwołania.
Odbierz swoją darmową kartę SIM w Mycall Shops! Mówimy w ponad 5 językach!
Nasze myśli i modlitwy są z Wami wszystkimi, dotkniętymi wojną!
SLAVA UKRAINI 💙💛
Dowiedz się więcej o darmowej karcie SIM z wyliczonymi rozmowami do Ukrainy
Mycall Shops:
Od dziś bezpłatna karta SIM do połączeń z Ukrainą z doładowaniem 100GB jest dostępna tylko w punktach Mycall Shop Brugata (Oslo center) lub w Mycall Shop w Strømmen. Można go również zdobyć z naszych stoisk, które znajdują się w okolicach Oslo.
Telia Shops:
Teraz możesz otrzymać bezpłatną kartę SIM w każdym z 52 punktów Telia Shop. Znajdź w pobliżu:
Wystarczy odwiedzić punkt Mycall Shop, okazać paszport lub dowód osobisty (wymóg prawny), wypełnić formularz i po kilku godzinach karta będzie gotowa do użycia bez dodatkowych kosztów. Aby Ci to ułatwić, służymy pomocą w różnych językach, m.in. w polskim i ukraińskim!
Istnieją tysiące sklepów detalicznych w całym kraju, ale karta SIM do połączeń z Ukrainą nie jest w nich jeszcze dostępna za darmo. Możesz kupić swoją pierwszą kartę SIM, ale pakiet kosztuje 49 kr (ok. 5 euro), z 25 kr (ok. 2,5 euro) na koncie do wykorzystania.
Możesz dzwonić bezpłatnie do 34 krajów.
Kraje objęte tą ofertą: Austria, Belgia, Bułgaria, Kanada, Dania, Estonia, Finlandia, Francja, Grecja, Irlandia, Islandia, Włochy, Chorwacja, Cypr, Łotwa, Liechtenstein, Litwa, Luksemburg, Malta, Holandia, Norwegia, Polska, Portugalia, Rumunia, Słowenia, Słowacja, Hiszpania, Szwajcaria, Szwecja, Czechy, Niemcy, Węgry, Wielka Brytania, USA.
Kraje w Europie nieobjęte tą ofertą: Bośnia, Białoruś, Serbia, Mołdawia, Albania, Macedonia, Czarnogóra.
W punktach Mycall Shop możesz również uzyskać atrakcyjne oferty na niektóre nasze smartfony oraz dogodne warunki w ramach naszych mobilnych planów taryfowych.
Dowiedz się więcej o naszych planach taryfowych na połączenia z Ukrainą - Mycall Global.